End to the traffic closures at Americké námestie and Mlynské nivy
From Sunday 13 December 2020 the traffic closure for trams at Americké námestie and for trolleybuses at Mlynské nivy will finish.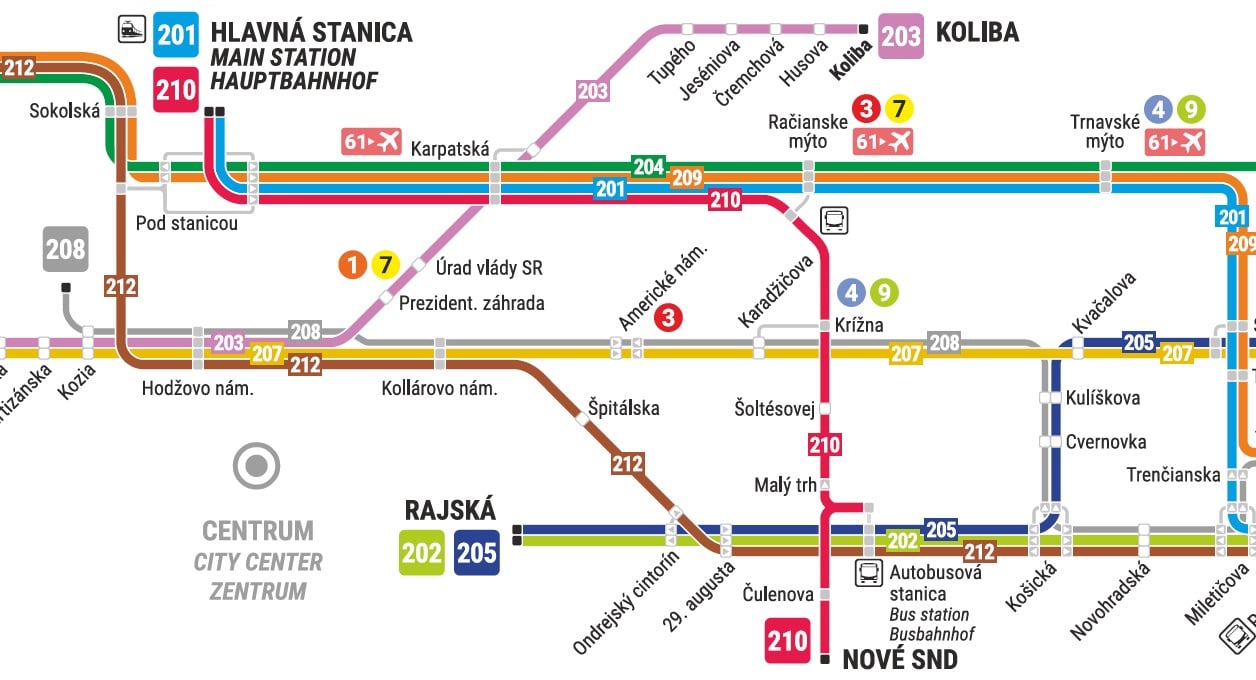 Line 3, between Račianske mýto and Špitálska, will take the route along Radlinského street and Americké námestie and it will stop at the stops Blumentál and Americké námestie on the way.
Line 9 will not stop at the tram stop Vazovova anymore.
Line 205, when going from Rajská to Trnávka, will go along Dunajská street to the stop 29. Augusta. The stop Špitálska will be served by the line 212 again.
Line 208 will operate along its original route again – Šulekova – Hodžovo námestie – Kollárovo námestie – Americké námestie – Záhradnícka – Svätoplukova – Prievozská – Miletičova – Mliekarenská. The line will continue to operate until only around 8 PM.
Lines 212 and N72, between Kollárové námestie and Prievozská in both directions, will go along the street 29. augusta and Mlynské nivy.